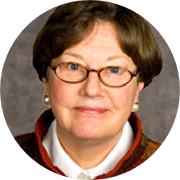 Nancy Kader
Corporate Secretary/Treasurer and Strategic Planning Coordinator
Dr. Kader is the corporate secretary and treasurer of Paltech. She coordinates strategic planning activities and also serves as an advisor to the CEO and Director of Human Resources.
Dr. Kader is a Bioethicist, Management Consultant and Registered Nurse (RN). She has experience in health policy, clinical policy issues, managed care and utilization, training, and efficiency review. She gained expertise in management and in human resources while serving as Director of Operations for Health Management Services in Washington, D.C., followed by several years as a consultant to Maryland contracting firm Birch and Davis Associates, where she completed efficiency reviews of Nursing Services for the national Veteran's Administration Hospital system. The reviews provided personalized data to each hospital to improve their efficiency and to quantify cost savings or cost avoidances found in the efficiency review process.
In addition to 20 years clinical experience as an RN, Dr. Kader was a staff officer with the Institute of Medicine (an arm of the National Academy of Sciences) for a project and publication entitled "Study to Develop Methods Useful for the Department of Veterans Affairs in Estimating its Physician Requirements."
Since 1999, Dr. Kader has acted as an ethics consultant to the Shady Grove Fertility Center. In 2006, her paper "Ethical Aspects of Infertility" was published as part of the textbook "Infertility Counseling," published by Cambridge University Press. Dr. Kader has taught courses in philosophy, ethics, bioethics, and professional ethics at local universities as an adjunct professor.
Education
PhD, University of Maryland, Philosophy, Bioethics
BA, Brigham Young University, Nursing
Board Memberships
Northern Virginia Health Services Agency