HUMAN CAPITAL
National Defense University (NDU) – Executive Assessment Development Program (EADP)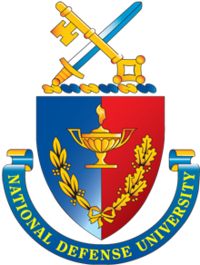 Challenge
Executive/Strategic Leader Assessment and Development are an integral part of the strategic leadership curricula of the Eisenhower School (ES) and the National War College (NWC) at the National Defense University. To support this objective, NDU required a senior leadership self-assessment instrument that: provides individuals with insight into their unique personality preferences, develops interpersonal skills, improves their communication, and creates strategic and agile leadership development plans.
Solution
Paltech implemented our MENTOR® Leadership Assessment Battery. MENTOR® is a powerful, research-based leadership assessment tool used to measure current and future leadership orientation. MENTOR® identifies targeted needs for more effective leader development and identifies candidates likely to succeed in high-level positions. MENTOR® is based on decades of research on the connections between personality, conceptual ability, and leadership effectiveness. It was developed to identify leadership attributes that predict leader success in both public and private sector organizations and is directly traceable to the Executive Core Qualifications (ECQs) defined by OPM.
Result
Each year, Paltech assesses approximately 550 NDU participants and generates customized leadership and coaching reports. Paltech also prepares reports using a normative comparison database of senior military leaders as a benchmark for relative ratio scoring comparison.