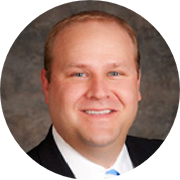 Christopher Embert
Vice President of Corporate Strategy and Development
As Vice President of Corporate Strategy & Development, Christopher Embert is responsible for developing Paltech's five-year business plan for reaching corporate goals and objectives and managing the business capture process for three divisions. From initial identification of the opportunity through proposal submission, he is responsible for developing, tracking, and maintaining associated proposal management plans, teaming agreements, competitive analyses, as well as coordinating communications between the technical and pricing teams. During the proposal development cycle, Chris typically manages a team of 15-20 people and directs the development and implementation of the overall win-strategy.
Chris joined Paltech in 2005 as a Project Manager and Senior Instructional Designer for a $12M contract that he grew from three to eighteen people. Over the next two and a half years, he advanced from Project Manager to Senior Associate to his current position as Director. From 2008 to 2010, Paltech's annual revenue grew 63% and its proposal win-rate reached 66%. Prior to joining Paltech, Chris gained five years' experience working as a Project Manager and Senior Instructional Designer.
Chris stays current in the latest techniques in strategic planning, business capture, proposal development and negotiation via workshops provided by Shipley Associates, Harvard Law School, Michigan State University, and through courses offered by Mastering Business Development, Inc.
Education
MS, Bloomsburg University, Instructional Technology
BS, Bloomsburg University, Special Education
Board Memberships
Professional Services Council (PSC)
National Defense Industrial Association (NDIA)
National Training and Simulation Association (NTSA)
Association of Proposal Management Professionals (APMP)