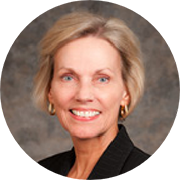 Patsy Porter
Vice President of Human Resources and Talent Management
As Vice President of Human Resources & Talent Management, Patsy Porter is responsible for directing all of Paltech's Human Resource (HR) functions in accordance with established policies and programs. Her expertise in talent management and organizational development allow her to serve as a strategic human capital advisor to the management team in the areas of talent and retention, employee relations, performance management, training, compensation and employment law compliance. She provides leadership and oversight of facilities administration, purchasing departments and budgets.
Prior to joining Paltech in 2000, Patsy managed HR functions at an IT company where she implemented HR best practices that saved her employers thousands of operating dollars. Since joining Paltech, she has spearheaded implementation of internal operating efficiencies that save Paltech thousands of dollars annually.
Patsy is a graduate of Averett College and is certified as a Senior Professional in Human Resources (SPHR) as well as a certified practitioner of the Myers Briggs Type Indicator (MBTI) test. Patsy frequently attends seminars and classes that keep her current on the latest changes to HR requirements and management issues.
Education
BA, Averett College, Business Administration
Certificate, The University of North Carolina Keenan-Flagler Business School, Business of Human Resources Program
Board Memberships
Society of Human Resource Management (SHRM)
Human Resources Association of the National Capital Area (HRA-NCA)
American Society for Training & Development (ASTD)
World at Work Global Association for HR Professionals
American Association of Notaries
Awards & Certifications
HR Certification Institute, Senior Professional in Human Resources, SPHR®
Society for Human Resource Management, SHRM-SCP
Commendation Letter for Implementing ISO Certification
Commendation Letter for Successful Department of Labor Audit
Commonwealth of Virginia Notary Public